Revere Ware produced tea kettles in many styles over the years, as evidenced by this ad (apparently from the 70's given the avocado colored tea kettle).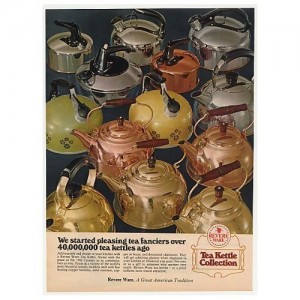 The most iconic tea kettle is the stainless with copper bottom art-deco style which is still sold today.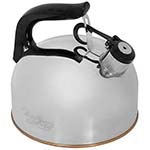 We now have an information page for this kettle with care and use tips.  We are in the early stages of producing replacement parts (handles, whistles, and triggers) for these kettles.